What to do with teenagers in New York City in winter
Keep your teenager warm, motivated and entertained
You might not think of New York City as a great place to spend time in the winter, but it's actually one of the best. I will give you some ideas of what to do with teenagers in New York City in winter! If you are a parent of teenagers, and the thought of visiting New York City with them in the winter months gives you an instant anxiety attack, take note! In fact, there are plenty of things for teenagers to do in New York City that won't make them feel like they are freezing their butts off outside. And believe me: as someone who has been frequently visiting NYC during winter months with my children, I know how hard it is to keep the teenagers warm, motivated and entertained. So here's your guide to some indoor activities that will help keep you sane while visiting New York City!
Learn to ice skate at Rockefeller Center
Ice skating is a great way for kids to get some exercise and enjoy the winter weather. There are several outdoor rinks in New York City, but the most famous is Rockefeller Center's outdoor rink. Here you will be more protected from the wind and cold that'a why I count this as an indoor activity. The rink is located at 50th Street between 5th and 6th Avenues (next to Radio City Music Hall). It has everything you need for an enjoyable afternoon: skate rentals, lockers, changing rooms, bathrooms and even a warm heated lounge area with food and hot chocalate! You can also choose a skate class with a 30-minutes of basic skills instruction and learn your children how to skate.
Dave & Buster's Arcade
Not sure what to do with teenagers in New York City in winter months? Visit Dave & Buster's Arcade near Times Square. My son was obsessed with visiting Dave & Buster's. It was the highest ranking must-do on his list due to a TikTok video. Since then it was his epitome of the American Dream. Above all Dave & Busters is this typical teenage hangout which you see a lot in American movies and series. There are tons of games to choose from and inside at least it is nice and warm. While your children are at it in this acoustic snake pit you can let them live their dream and escape to the sportsbar. As long as you charge their cards with plenty of dollars it gives you some child-free time to sip a cocktail and munch on some chicken wings.
American Museum of Natural History
The museum is a great place to check out if you have kids. It has a lot of interesting exhibits and activities that will keep them entertained (and parents happy). You can go on a scavenger hunt, take part in one of their many workshops and classes, or even create your own dinosaur sculpture! The Museum's dinosaurs are world-famous. Meet the roaring T. rex, see the skull of a Triceratops and wander among fossils in the Dinosaurs gallery. Or get impressed by the blue whale skeleton hanging from the ceiling. The whale is the largest representative in the Museum's collection of more than 80 million objects from around the globe.
Go indoor ice skating or rock climbing at Chelsea Piers
Chelsea Piers is the perfect place to go indoor with your teens. This facility rents skates, but if you already have skates or would rather bring your own, feel free to do so. There are two locations: one at Chelsea Pier in Lower Manhattan and another in Hudson River Park. You need to check the schedule for the drop in classes. If your children do not want to be reminded of winter they can also go rockclimbing. With world-class facilities and sports programs for all ages, Chelsea Piers sports allows youth and adult athletes to never stop playing.
Take in a Broadway show
If you're looking for an activity your teenager will enjoy, consider taking them to one of the many family-friendly shows currently running on Broadway. It's a great way to introduce them to the wonders of New York City and offer them a taste of what it means to be part of this magical place!
Best Broadway Shows for Tweens & Teens 2023
Hamilton. Winner of 11 Tony Awards including Best Musical!
The Book of Mormon
Blue Man Group
Harry Potter and the Cursed Child
See a concert at Madison Square Garden or Terminal 5
When you think of New York City, concerts don't immediately come to mind. But there are actually lots of concerts going on in this city in winter! Concerts at Madison Square Garden or Terminal 5 are a great way to experience something new, and they're not as expensive as they might seem.
Go to a fancy hotel and have tea or hot chocolate in the lobby or on the rooftop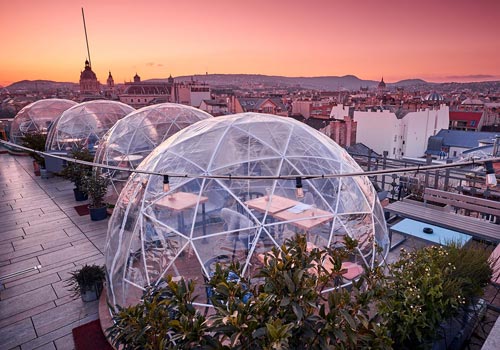 Hotels make for a great option when it's chilly outside and you want something hot like tea or hot chocolate. Staying in a luxurious hotel lobby is the perfect way to take a break from the cold. You can spend hours in the lobby observing all of the staff members in their uniforms, as well as the other guests. We often have fun trying to guess how they are connected; whether they are secret lovers, mysterious detectives, celebrities attempting to stay undercover or just families with nothing to hide. In New York City, you can also experience the breathtaking scenery from some of its rooftop locations during the winter season. Some places have igloos or tents to make sitting outdoors comfortable, while others have glass walls that let you admire the cityscape. I always like to visit rooftops wherever I am in the world.
Museums, parks and art galleries
Still need ideas to keegood rooftop anywhere in thep them warm and busy? Head inside. The city has plenty of museums, parks and art galleries that are open year-round. Here are some ideas:
Guggenheim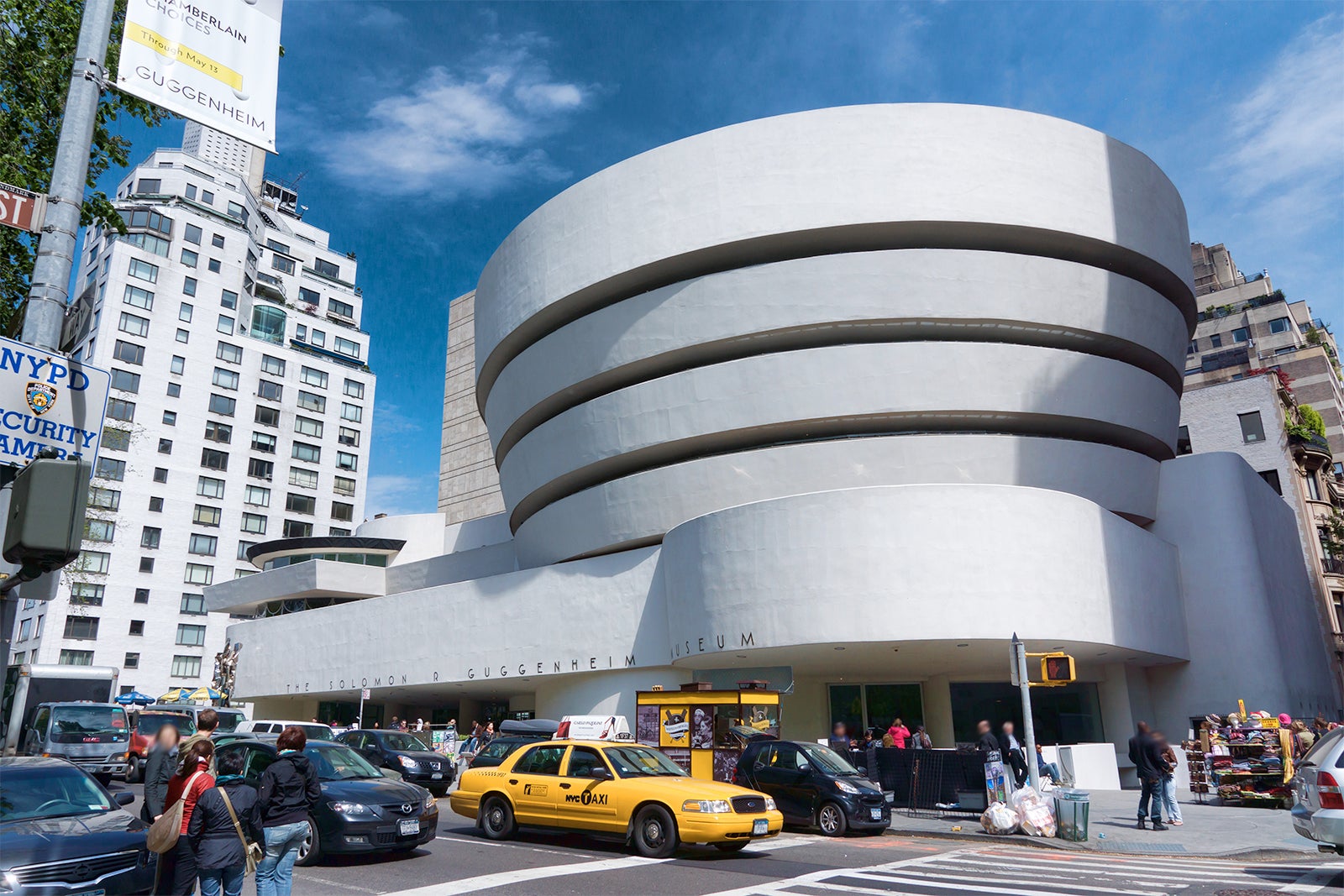 The Guggenheim Museum is a fantastic option to take children and teenagers because it is a unique and interesting place to explore. The museum has a wide variety of artwork on display, and it is also a wonderful place to learn about art history. The museum is like a secret garden where you can take a break from the hustle and bustle of the city, and it is a great place to spend a day with the family.
Museum of Modern Art (MoMA)
9/11 Memorial Museum
Museum of Natural History
Empire State Building Observatory
Brooklyn Bridge Park
Some Final Tips to stay warm in the cold!
For many teenagers, a visit to New York City during the winter months is a once-in-a-lifetime opportunity. While the city can be a bit more challenging to navigate during this time of year, there are still plenty of great things to see and do. Here are a few extra tips to help you make the most of your winter visit to NYC.
Dress in layers: The weather in New York City can be unpredictable, so it's important to dress in layers. This way, you can easily add or remove clothing as needed.
Wear comfortable shoes: You'll be doing a lot of walking during your visit, so make sure to wear comfortable shoes.
Pack an umbrella: Even if the forecast doesn't call for rain, it's always a good idea to have an umbrella on hand.
Plan ahead: Take some time to research the attractions you want to see and make a plan of action. This will help you make the most of your time in the city.
I hope you have got some great ideas on what to do with teenagers in New York City in winter. From indoor skating to visiting a Broadway show or sipping your cocktail in the Dave & Busters just enjoy it all. Even the freezing cold weather!